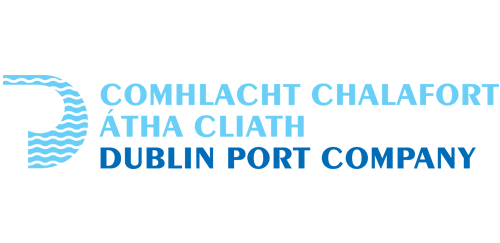 Dublin Port Company
Dublin Port Company is the State owned commercial company responsible for operating and developing Dublin Port. The first port authority was established in 1707 and we are now the largest freight and passenger port in Ireland with all cargo handling activities carried out by private sector companies.
Dublin Port is one of five major ports classified as Tier 1 / Tier 2 ports in National Port Policy and categorised as core / comprehensive ports in the EU's TEN-T network.  Dublin Port's large share of national port volumes, particularly in the Ro-Ro and Lo-Lo modes, arises due to a combination of two factors, location and depth of water. Dublin Port is a key part of the national port system and Dublin Port Company seeks to ensure that it plays its role in providing national port capacity.
Dublin Port handles almost 50% of all trade in the Republic of Ireland. Located in the heart of Dublin City and at the hub of the national road and rail network, Dublin Port is a key strategic access point for Ireland and in particular the Dublin area.
Dublin SafePort – Enhancing Safety Culture & Practice Port-Wide
Central to the Dublin Port Company mission is to ensure the port is a safe and healthy work environment, with a commitment to ensuring the safety of its employees and other persons affected by its activities. The Dublin SafePort initiative was established to enhance safety culture and practice for all workers in Dublin Port. Launched in 2022, the initiative is the result of extensive collaboration between Dublin Port Company and the seven unitised terminal operators at Dublin Port who account for an estimated 75% of port workers on the estate. This port-wide initiative will see Dublin Port Company and the seven terminal operators increase their collaboration to align and standardise safety practices and procedures across the 261-hectare port estate.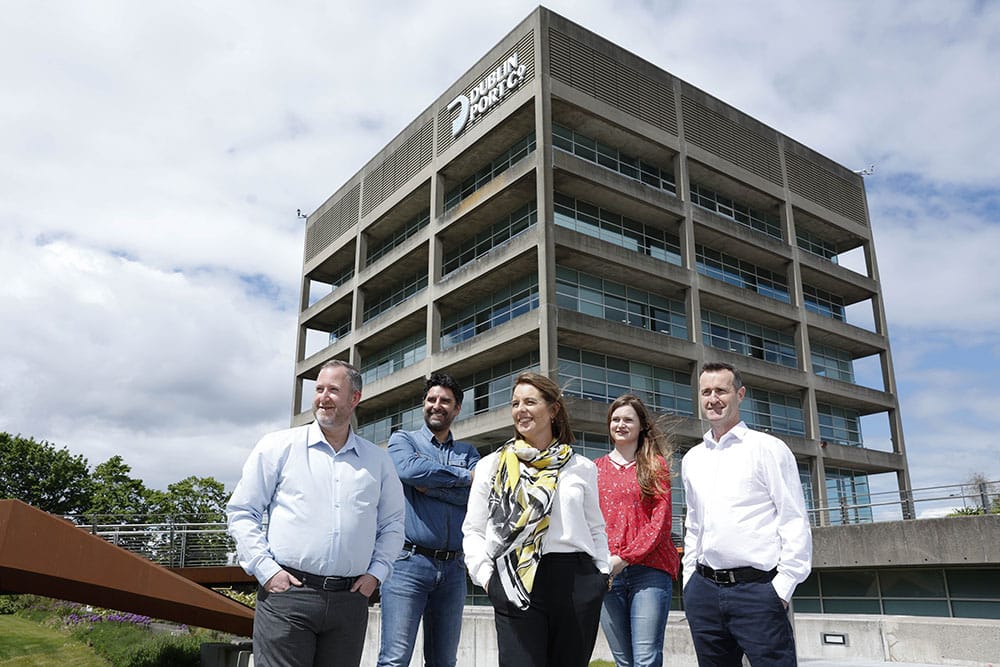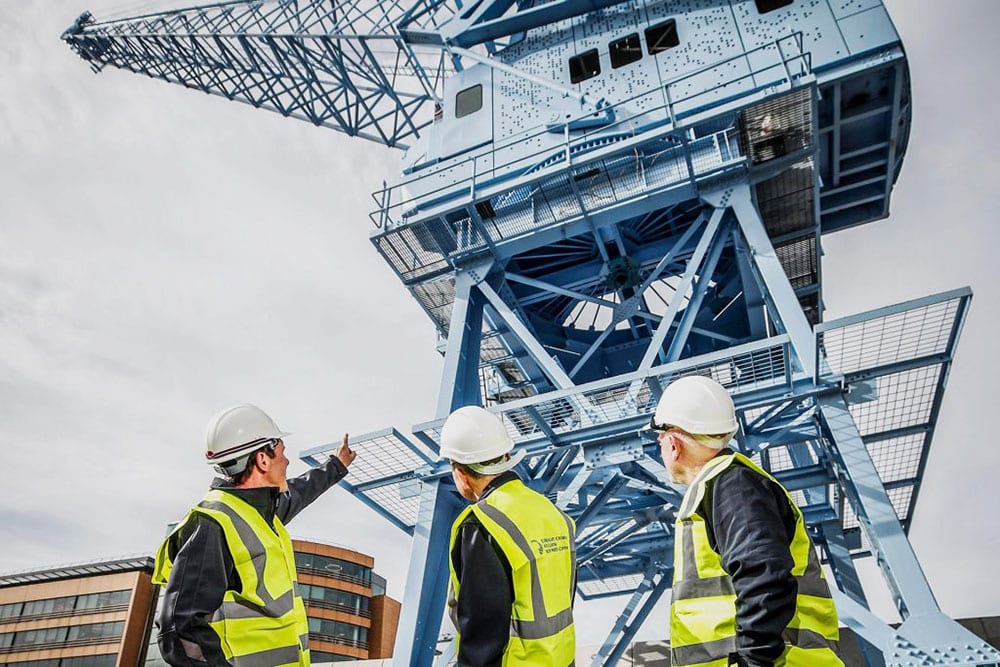 Bringing Our City's History Back to Life
The Dublin Port Archive covers the history of the Port from 1707, offering a unique insight into how Dublin Port shaped Dublin City. The Archive is comprised of 75,000 photographs, 30,000 engineering drawings, 600 historical registers, yearbooks dating back to 1926 along with a 'Name Book' for employees from 1906 to 1925. The collections from the Archive are currently being catalogued and the Dublin Port Digital Archive is an online resource containing examples from the collections and searchable database of handwritten records from the 'Name Book' for employees from 1906-1914.
3FM Project – Bringing Dublin Port to 2040
Dublin Port is constantly changing and evolving to fulfil its role as the key transport infrastructure asset for Ireland. The 3FM Project is the third and final Masterplan project needed to complete the development of Dublin Port and bring it to its ultimate and final capacity by 2040. It focuses on development in the south port area, known as the Poolbeg Peninsula, which contains nearly one-fifth of the Dublin Port estate.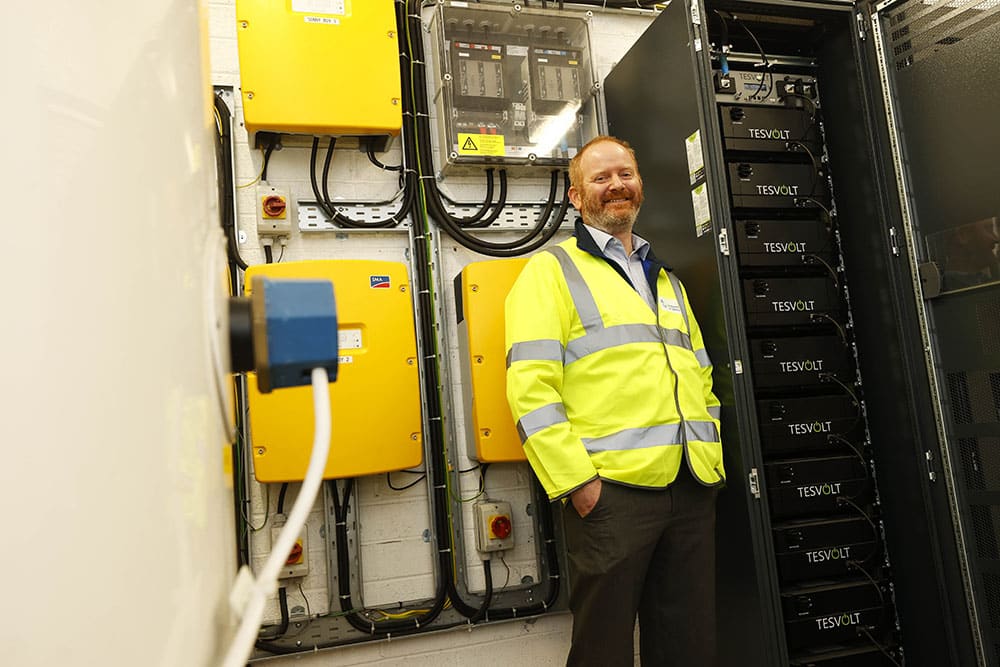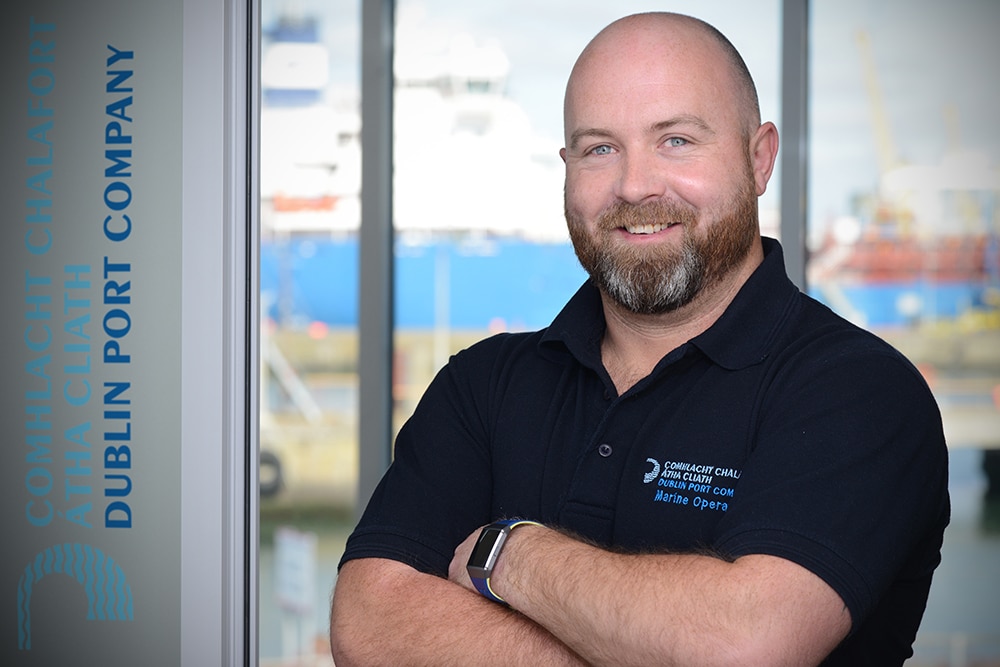 Supporting Quality and DPC
Dublin Port Company are delighted to lend its backing to Supporting Quality which is a joint initiative of the three trade unions who count Dublin Port Company employees as members, SIPTU, Connect and Unite.
Commenting Ursula Sherlock, Head of HR at Dublin Port Company said "core to the mission of HR in DPC is to create a positive employment relationship between management and employees and their representatives in a climate of mutual trust, equality and respect. We are delighted to extend our network to include Supporting Quality which promotes the same values".