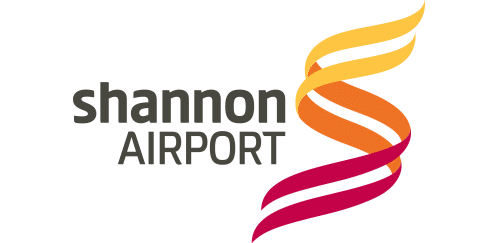 Shannon Airport
Making air travel easy for almost 75 years
We opened our doors at Shannon in 1945 and have continually grown and developed over the years. And since that first day back in the 1940's, we have worked hard to make air travel easy for people living in the Shannon region, from along the west coast and indeed for those throughout Ireland who prefer a more relaxed airport experience. With that in mind, we never close, operating 24 hours per day, 365 days per year.
Great location
Thanks to our great location, you'll never be too far from Shannon no matter where you are in Ireland. Being just 24 kilometres north of Limerick city, 22 kilometres south of Ennis town, and 90 kilometres south of Galway, it's no wonder we welcome over 1.7 million passengers every year – and growing.
Outstanding passenger facilities
Our facilities are truly world class with many excellent bars, restaurants, and shopping options within our main terminal building. As well as wonderful facilities within, we also make it so easy to arrive here with excellent parking options and a great access network.
Runways, weather conditions, and more
If you're interested in more technical details, our asphalt Runway is 3199 metres long and 45 metres wide with 8 metre shoulders each side. It is known as a 'Category 2' in the airline sector and we also have 30 Aircraft stands on-site.
One thing we cannot control is the weather but thankfully Shannon is known for its temperate climate and excellent year round weather record.