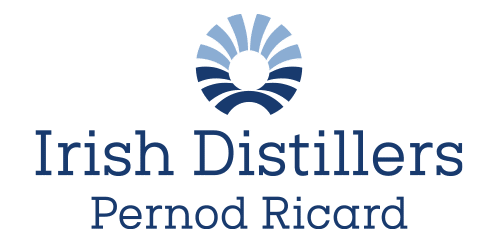 Irish Distillers
Irish Distillers is Ireland's leading supplier of spirits and wines, and producer of some of the world's most well-known and successful Irish whiskeys. Led by Jameson, our brands are driving the global renaissance of Irish whiskey. Jameson is the world's bestselling Irish whiskey, experiencing 30 years of consecutive growth up to 2019 and hitting sales of 8.6m cases in 2021. Our brands are exported to 130+ markets.
Irish Distillers was formed in 1966, when a merger took place between John Power & Son, John Jameson & Son and Cork Distilleries Company. In 1988 Irish Distillers joined Pernod Ricard, gaining access to unprecedented levels of investment and an extensive global distribution network. Since 2012, we have invested over €400 million to double our production and bottling capacity to meet global demand for our products.
On the production side, the Irish Whiskey journey begins in Midleton Distillery, where distilling first began in 1825 and continues today. Irish Distillers' famous brands are then transported to Fox & Geese in Clondalkin, Dublin where they are blended, bottled, warehoused and distributed. Irish Distillers employs over 650 people across its operations in Belfast, Cork and Dublin.