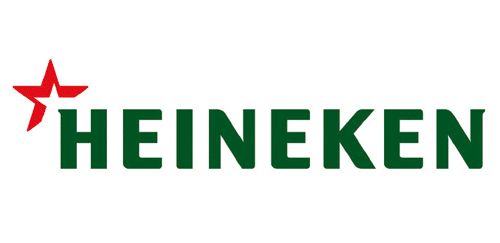 HEINEKEN
HEINEKEN Ireland is one of Ireland's leading beer and cider companies built on a proud brewing heritage that started in Cork over 160 years ago. Today, we continue to excite our consumers and customers with innovative new products and premium brand experiences.
Our brand portfolio includes Ireland's No 1 lager, Heineken®, Heineken® 0.0%, Birra Moretti, Coors, Orchard Thieves Cider, Island's Edge, Murphy's and Beamish Stouts, Desperados, Tiger, Sol, Foster's and a range of craft and variety beers.
 Over 98% of our draught beer sold in Ireland is brewed in our Lady's Well Brewery in Cork. We are committed to producing the best quality products for consumers to enjoy by ensuring internationally recognised standards for food and ingredient quality and safety are met, while also meeting all applicable legal and regulatory requirements.
 We employee over 350 people across the island of Ireland and are a major supporter of Irish agriculture, using Irish Barley from Irish farming families to brew our beers. Sustainability is a key driver of the business, under our Brewing a Better World strategy. HEINEKEN Ireland was the first drinks company in Ireland to receive Business in the Community's Business Working Responsibly Mark and in 2019 we were the recipients of Bord Bia's Sustainability Impact Award.
 We combine a love for our craft, a passion for doing the right things right, and a commitment to the responsible consumption of our products to deliver sustainable future growth.