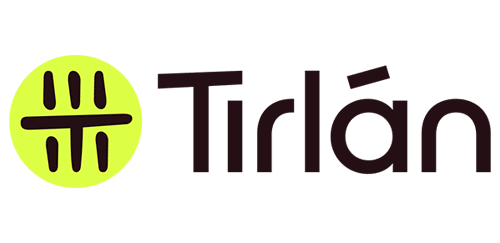 Tirlán
Tirlán is a world-class, integrated agri-food and nutrition business, with a diverse portfolio of quality ingredients and leading consumer and agri-brands. We have a first-class track record of success in the global market.
Rooted in our rich heritage of family farming and embedded in our communities, Tirlán has evolved to bring the passion of our farmers and their high-quality ingredients to the international marketplace. Using modern-day technology and applying the best processes to our milk pool of three billion litres and our outstanding grains portfolio, we now export innovative products and tailored ingredients solutions to be enjoyed in more than 100 countries. We nurture a talented team of over 2,000 people to manage our network of 11 processing plants and 52 agri branches, serving our communities.
Respect, safety, sustainability, trust and quality without compromise underpin everything we do at Tirlán. These guiding principles have helped ensure that as Ireland's leading dairy processor we have formed lasting relationships with some of the world's biggest brands. From farm to fork, we have instilled leading supply chain traceability to ensure only the best quality products and ingredients are enjoyed by consumers. Over time we have helped redefine modern dairy and delivered our award-winning Avonmore brand. Through our innovative high-spec processing facilities we process our milk pool of almost three billion litres into a range of tailored solutions and ingredients for the global marketplace. As the biggest buyer and user of Irish grains, our state-of-the-art milling facility has unrivalled traceability when it comes to gluten-free oats.
We're passionate about nature's goodness. Our products have been enjoyed in homes for over half a century and we believe that only the best quality and distinct fresh taste is good enough for our customers. We know that by bringing people together, great things can often happen. Working in tandem with our farmers and their herds of grass-fed cows, we have helped redefine modern dairy and delivered the award-winning Avonmore brand. Our aim is to deliver the finest-quality, freshest products without compromise through our state-of-the-art facilities.