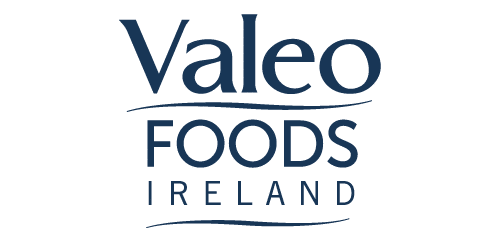 Valeo Foods
Here at Valeo Foods, we champion and provide food and drink which we're proud of, ingredients for meals that deserve to be savoured, and only the best tasting drinks blended to suit all taste buds. Our dedicated team of ambassadors, quality experts and food technologists work tirelessly to create products and recipes that our customers have grown to know and love.
Our 600 committed employees nationwide play a vital part in ensuring our products are nibbled, sipped, gobbled and gulped in more than 1.6 million homes across the country every day.
With such a rich history in providing the perfect bite or beverage for homes across the country, we pride ourselves on being the home of Irish food. Our products are chosen by millions of people every day and our vision is to grow to be part of every eating occasion in Ireland.
We will do this by continuing to provide the perfect product or ingredient to suit any moment.