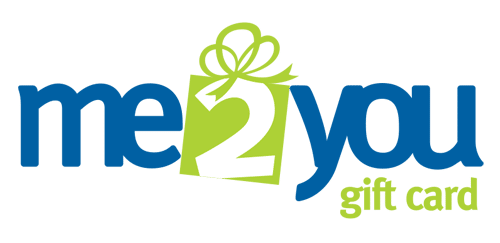 Me2You Nationwide Multi-Store Gift Card
We are Irish owned, Irish operated and proudly support Irish retail. Me2You was launched in 2015 with the support of Retail Excellence to enhance competition, reduce retailer commissions and create greater consumer choice.
Me2You is the perfect gift to celebrate occasions, say thank you or show someone you are thinking of them. We have worked hard to ensure we have a large selection of retail partners suitable for all tastes. A Me2You gift card can be used for everyday essentials (grocery, fuel, DIY, fast food) or luxury products (jewellery, holidays, technology) making it the perfect gift of choice for everyone in your life.