Shannon Airport is the key international gateway into the West of Ireland and beyond. In a further boost to the range of services provided by the Airport a direct flight route to Orly Airport, near Paris, began on 12th September.
The airport now provides services to airports across the US, UK and Europe. Orly Airport is the nearest airport to the centre of Paris. It is the second largest airport in France and provides hub connectivity with onward connections to major European cities and Middle Eastern countries.
Commenting on the new route, Shannon Group CEO, Mary Considine said: "We are delighted to welcome our new carrier Vueling, part of IAG, to Shannon Airport. This service is another major boost for inbound and outbound business and tourism interests in the region. Paris is one of the most popular cities in the world and we know this will be an exciting destination for our passengers to enjoy."
The winter schedule at Shannon Airport begins on 31st October and includes daily flights to Boston and New York with Aer Lingus, six flights each day to London and in addition to the link with Orly new routes also to Malta and Marseille.
In order to service the growing number of routes and passengers, Shannon Airport has expanded its airport security team. Since March this year, the airport has recruited a total of 19 new Airport Screening Unit (ASU) officers to add to its existing team. The new recruits hail from Limerick, Clare, Galway, Lithuania, Poland, and as far away as Bangladesh and New Zealand.
The new officers have undergone training, which includes how to operate the airport's state-of-the-art 3D x-ray screening system. The high-tech system has in-built explosive detection software, that eliminates the need for passengers to separate liquids and electronics from their cabin bags. Shannon is the first state airport to introduce this new technology which halves the time spent going through screening.
Shannon Airport Head of Security John Francis said: "We are committed to making our passenger's journey at Shannon Airport, as easy as possible. The new recruits have undergone intensive training in all aspects of airport security to prepare them for this extremely important role, as we continue to invest in our screening process."
This year the Shannon Airport Group also announced its sponsorship of the Women's Irish Open taking place at Dromoland Castle Hotel and Country Club, county Clare, on 22nd to 24th September.
SIPTU Organiser, Rachael Keane, said: ""Shannon Airport is a vital resource for our nation and for communities in the mid-west and along the west coast. SIPTU members work across a range of different areas in the airport, such as security, administration, the fire service and more. You'll probably meet some of them if you travel through Shannon Airport this summer,"
She added: "Our members are delighted to have the Shannon Airport as a member of the Supporting Quality campaign, which aims to assist in protecting quality union jobs in our communities."
The airport now provides services to airports across the US, UK and Europe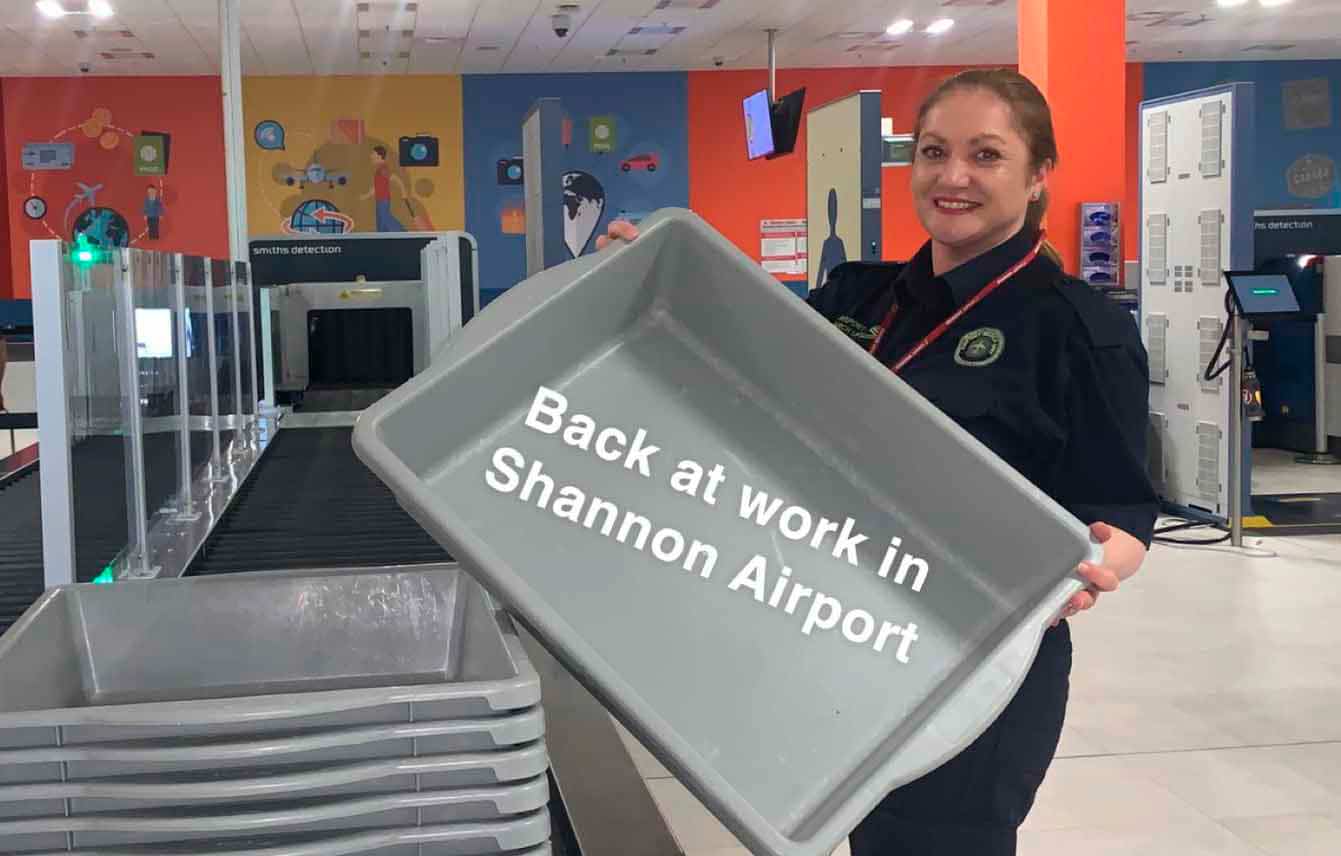 This first appeared in SIPTU Liberty September 2022.