THE purpose of Bus Éireann, as Ireland's national bus company, is to connect people with whom and with what matters to them, helping to make life better for many people across our cities, towns and communities.
It is now a proud member of the Supporting Quality campaign, sharing its values of creating quality products and services in good workplaces.
The importance of Bus Éireann to the country is clear – with 89.5 million passenger journeys recorded in 2022. This was a return to growth above pre-Covid-19 levels with record passenger demand trends evident by the end of the year.This period has also seen major progress on the sustainability agenda at Bus Éireann, including the launch in January 2023 of Ireland's first all-electric bus service in Athlone town.
The new 100% electric town bus service provides a glimpse into the future – one where low carbon/carbon-free emissions transport is the norm throughout Ireland.
The service also highlights its future role as a key sustainable mobility provider under Ireland's Climate Action Plan to reduce transport emissions by 50% by 2030.
In encouraging people to shift to public transport alternatives, Bus Éireann had major success in 2022 with its Navan town bus service, with greatly expanded services resulting in a 750% increase in passengers.Bus Éireann Chief Executive Officer, Stephen Kent, said: "One of the lessons learned is that customers are encouraged to use public transport when provided with reliable and frequent services. Combined with the Government's initiative to reduce fares, public transport is a more compelling proposition than ever before. "Our schools transport services remain a source of enormous pride for the company.
"In 2022 we enlarged the scheme and issued tickets for school transport for over 150,000 pupils per day for the 2022/2023 school year, including 17,500 Special Educational Needs students."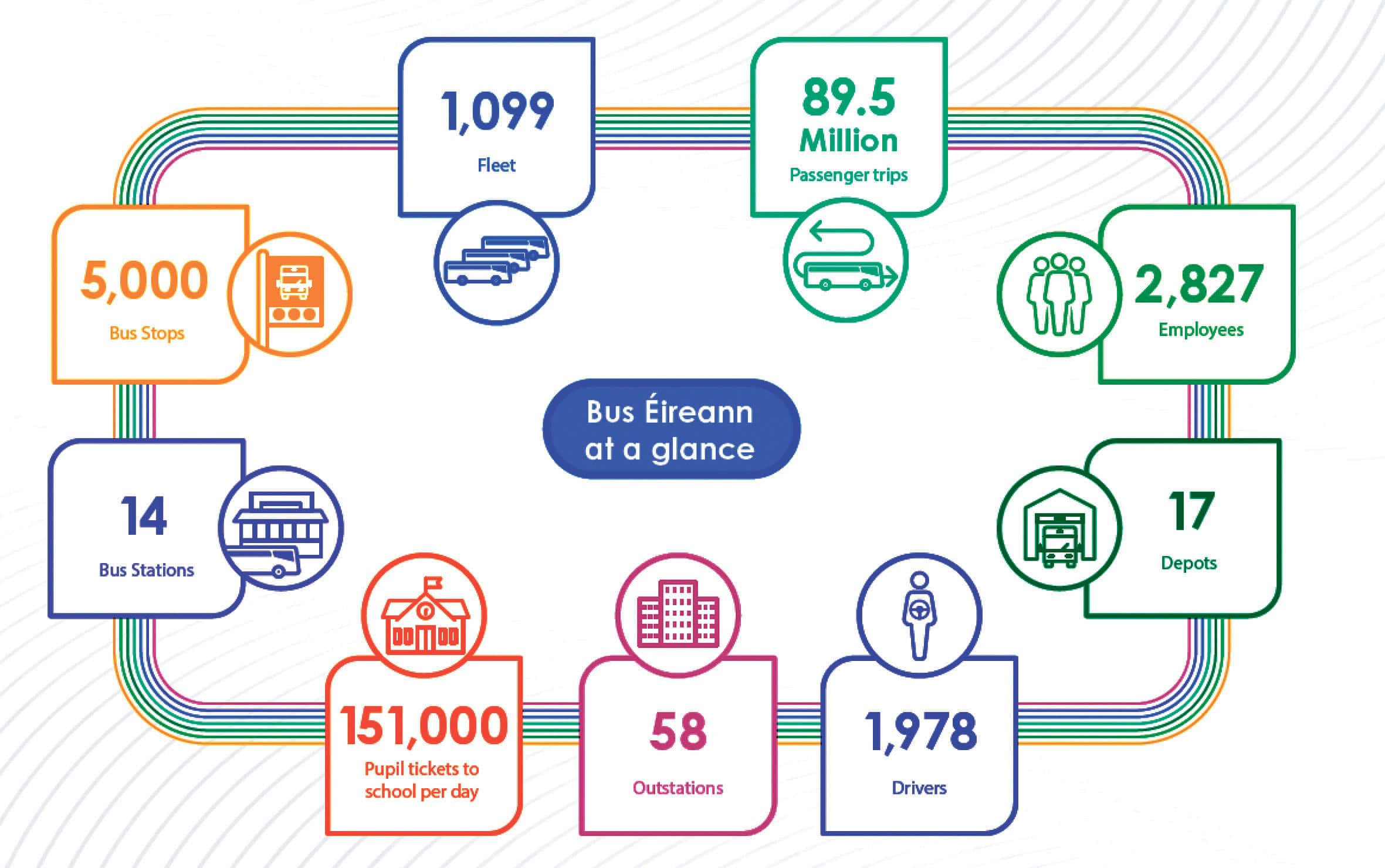 This first appeared in SIPTU Liberty July/August 2023.